Here's our curated selection of articles about tile—everything from historic English Victorian tile to handmade arts & crafts tile, to Jazz Age and mid-century types … tile for kitchen & bath, fireplace or mural, even outdoor fountains … from design guidance to how-to and repair … from artisan profiles to comprehensive supplier lists.
Material is taken from Old-House Journal, Old-House Interiors, and Arts & Crafts Homes magazines as well as historic catalogs, and includes new stories by our contributors and editors.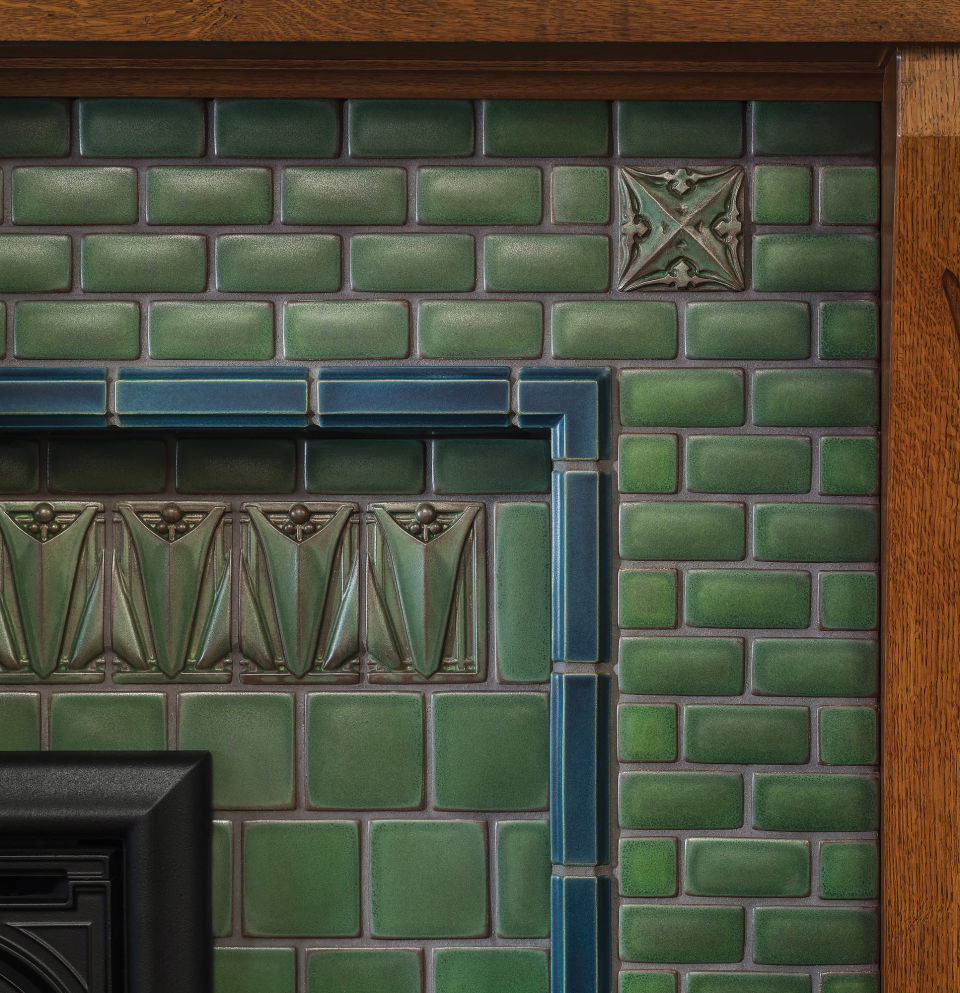 Introducing a world of tile: backsplash, floor, fireplace or fountain; Victorian, Arts & Crafts or Modern. It's a big world out there! Production tile from the building store, art tile from small studios, decos and relief tiles, subway tile and mosaics, glazes matte and iridescent, encaustics and California revivals: whatever your choice might be, proportion, color and shade variance, and even the grout become part of the design decision. Here's an introduction to provide inspiration for unique installations.
With the revival of tile-making comes a revival of historically inspired installation design, too. To those familiar with the use of tile in the past, the rooms on this page may look like survivors from an earlier era. The white bathroom could be in an early-20th-century house; the purple-walled bath in a Jazz Age apartment; the fireplace surround in a California bungalow. Yet all were designed in the past 20 years. Indeed, those new to tile may find these installations bold and modern.
A dip into the archives reveals that tile was used in ways both utilitarian and decorative—in all periods. Flamboyant examples proliferated in the golden age of American tile-making, ca. 1910 until 1940—not all of it typically Arts & Crafts, as many assume. White mosaics and earthy amber and green tiles belong to this period, but so do brilliant Spanish-Moorish tiles and storybook Moravian tiles made by Mercer in Pennsylvania. Read more online or see this print feature in its entirety to download as a PDF for future reference.
Sponsored by:

See more: